Asia Fruit Logistica 2022 – Wrap Up
Fruit Growers Tasmania | Tuesday, 15 November 2022, 2.00pm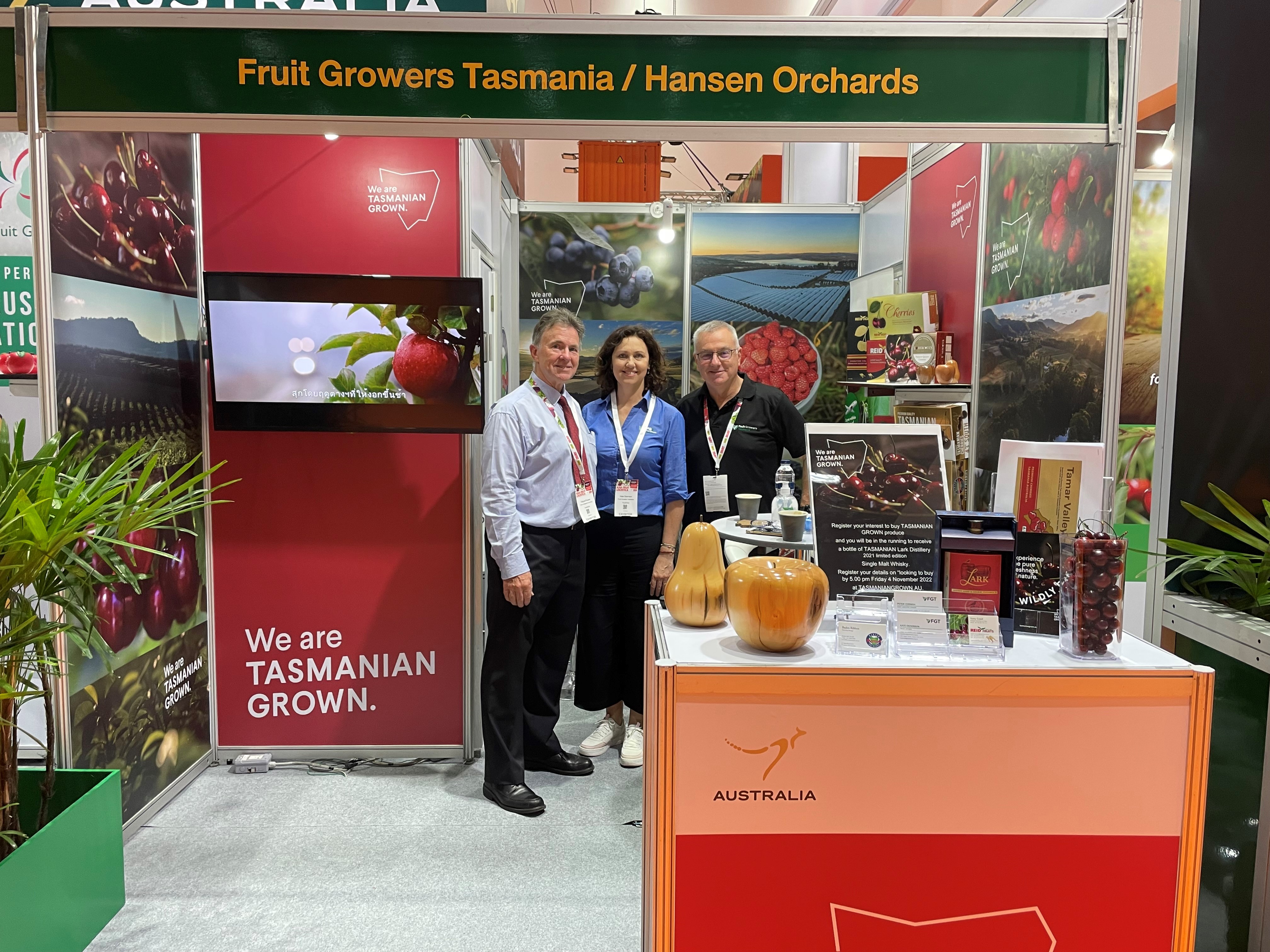 Fruit Growers Tasmania was amongst some 420 exhibitors from 42 different countries which recently attended Asia Fruit Logistica in Bangkok. There were over 10,000 attendees during the event, consisting of importers, buyers, tech providers and exhibitors.
Hansen Orchards, Berried in Tasmania and Reid Fruits accompanied Fruit Growers Tasmania to the event; our stand was well positioned within the Fresh Intelligence group of exhibitors and within proximity of Cherry Growers Australia, Austrade and Hort Innovation. Harvest Moon also attended from the Tasmanian vegetable sector.
Fruit Growers Tasmania launched the Tasmanian Grown branding and digital showcase at the event, which was well received and featured in fruit journals Fresh Plaza and Fruitnet.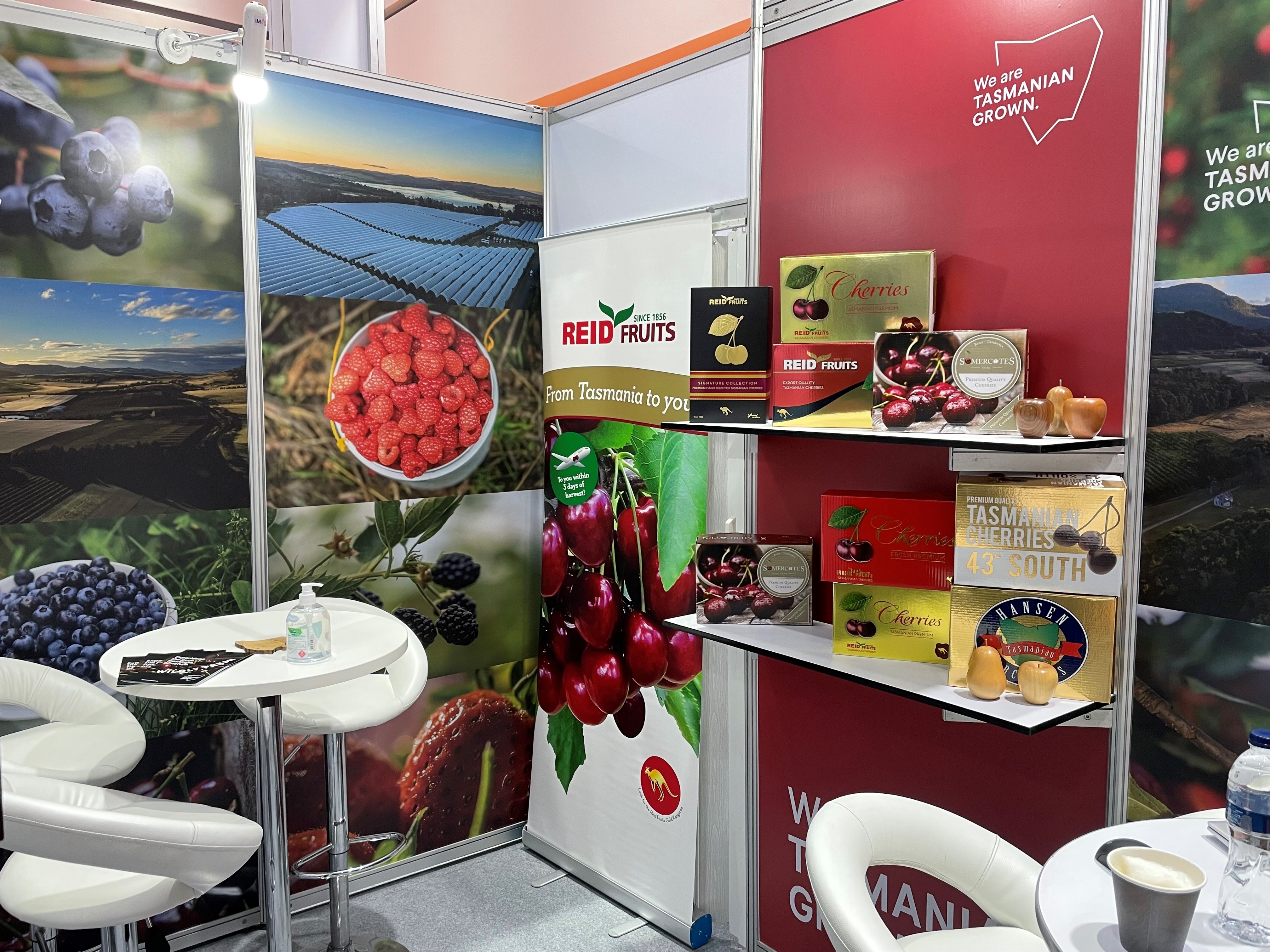 Feedback on our trade stand was very positive, with many commenting on the high-quality videos which rolled through the key languages of Thai, Vietnamese and Chinese. Videos on Hansen Orchards, Reid Fruit and Berried in Tasmania were also shown.
Across the three days, Fruit Growers Tasmania staff received over 130 trade enquiries and are currently putting together a list of all the enquiries for exporters.
While in Bangkok, Fruit Growers Tasmania also attended an in-market visit to Talaadthai, the largest wholesale market for fresh fruit and vegetables in Thailand, which was arranged by Austrade and the Department of Foreign Affairs and Trade.
Overall it was a highly successful event. In addition to Fruit Growers Tasmania receiving a large number of enquiries, good discussions were held with overseas Austrade posts and other industry bodies. It was an excellent opportunity to showcase Tasmania's premium produce and growers.