Connect with employers
The Harvest Trail

Tasmanian employers advertise harvest jobs well in advance ​in preparation for the upcoming harvest period. You can enquire about job opportunities and register for jobs now through the Harvest Trail Information Service by calling 1800 062 332 Monday to Friday from 8 am to 8 pm (excluding national public holidays).
The Harvest Trail links job seekers with harvest jobs Australia wide. It's a great way for people to travel around Australia at their own pace while working and earning money.
---
Labour hire companies
Tasmanian fruit growers work with a number of labour hire companies with offices based in Tasmania to recruit staff and fill seasonal labour needs.
---
Linx Employment Tasmania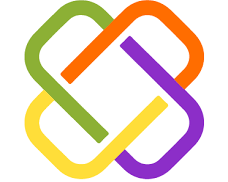 Linx is a Tasmanian owned company committed to bringing together reliable workers with employers at peak periods during the year.
---
Agri Labour Australia

Agri Labour Australia provides recruitment services exclusively for the agriculture industry.
---
Workforce XS

Workforce XS supply employers with contract and labour hire staff across a variety of job roles and industries.
---
Left Field Group

Connecting our Tasmanian growers with agricultural workers.
2/33-35 Steel St, Devonport.
Website Facebook LinkedIn Instagram
---
Manpower
Manpower delivers services, insight and advice to match the right people with the right mix of skills and experience. They offer a range of services for the entire employment and business cycle, including: permanent, temporary, contract and casual recruitment; employee assessment and selection; training; outplacement; outsourcing and consulting.
---
Direct hire opportunities
Tasmanian businesses periodically notify Fruit Growers Tasmania when they have seasonal labour opportunities for an immediate start.
Please contact michael@fruitgrowerstas.org.au if you are a Tasmanian fruit grower and have vacancies available for seasonal workers.