Work health and safety
2022 Safety Awareness Workshops
Safe Farming Tasmania and Fruit Growers Tasmania hosted a state-wide series of information sessions to discuss safety and other workplace issues affecting fruit growers and their workers. These sessions were well attended and feedback from participants was overwhelmingly positive.
Key contact for presenters are as the table below.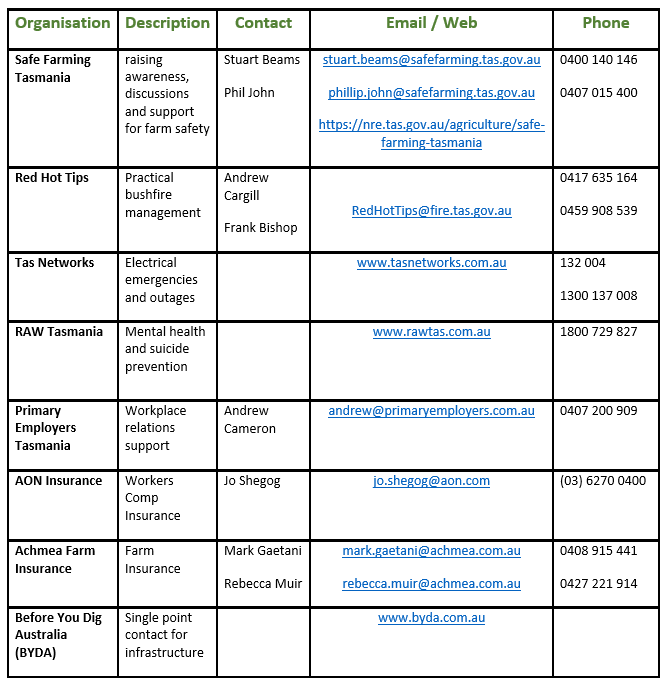 Resources
Safe farming videos
Safe Farming Tasmania has a number of safety videos on chemical safety, chainsaw safety and more.
Safe Farming Tasmania Program
A guide to developing a safety management system for rural businesses.