Future of agriculture on display at 2022 Ag Innovation Expo
2022 Ag Innovation Expo | Wednesday, 4 May 2022, 11.10am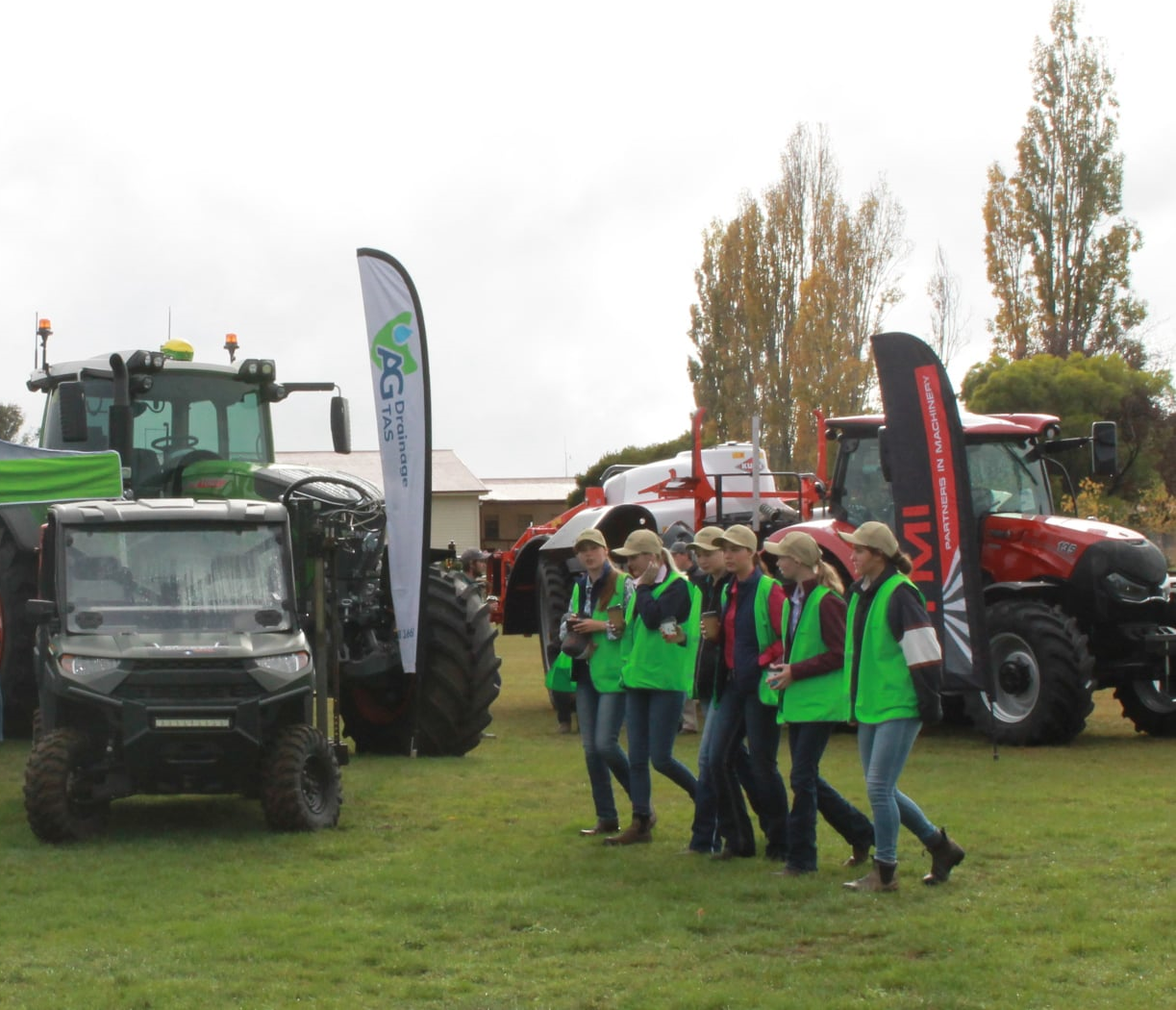 One of the biggest events on the Tasmanian Agriculture calendar, the 2022 Ag Innovation Expo, was held at Hagley Farm School on Thursday 28 April 2022. The event was a cooperative forum for the promotion, recognition and ongoing development of all sectors of Tasmania's agricultural, forestry, food and related industries.
Now in its eighth year, the Ag Innovation Expo is a key networking event on the agricultural calendar, bringing together primary producers, the agricultural manufacturing sector, agribusiness and government to share knowledge and exchange ideas about ways we can further advance Tasmanian agriculture.
Jointly presented for the first time by the Tasmanian Agricultural Productivity Group (TAPG) and Tasmania Farmers and Graziers Association (TFGA), the Expo highlighted the crucial role of precision agriculture and advanced technology in helping to increase crop yields while reducing input costs, maintaining environmental assets, and providing all-round improvements in efficiency.
TAPG Chairperson Mark Kable introduced the Hon Jo Palmer, Minister for Primary Industries and Water for the official opening. The event is backed by the Tasmanian Government, which last month announced a further $80,000 over four years to support the ongoing delivery of the Expo.
Fruit Growers Tasmania CEO Peter Cornish was acknowledged in the opening address for the significant work done in response to the Fair Work Commission changes to piece rates in the horticulture award, including the development of resources to help businesses understand and ensure compliance with the new award requirements.
Keynote speaker Warren Young, Managing Director of Elphinstone Group gave a detailed analysis of the business case considerations for battery power in specialised heavy plant and equipment.
The event was well supported by trade exhibitors including Fruit Growers Tasmania associate members AgPick, AgVita Analytical, Midland Tractors Tasmania, Nufarm Australia, ServeAg, Tasmac Tasmania and Tasmanian Institute of Agriculture (TIA).
Other Relevant exhibitors of importance to the fruit industry included Analytical Services Tasmania, Bitwise Agronomy, Millennium Coupling Co (Tellusloc Anchors), Private Forests Tasmania, Rural Alive & Well, Safe Farming Tasmania and TasTAFE.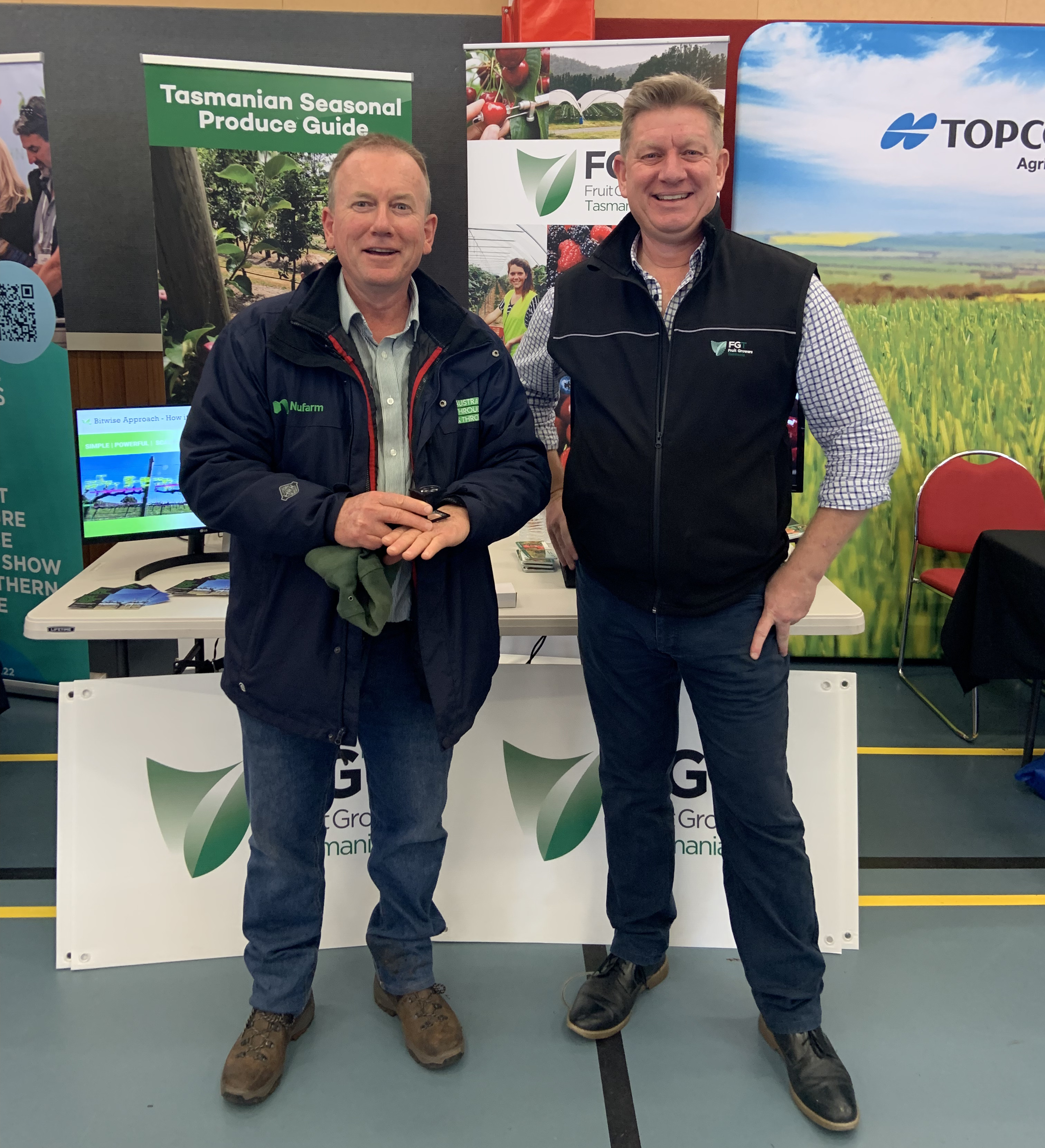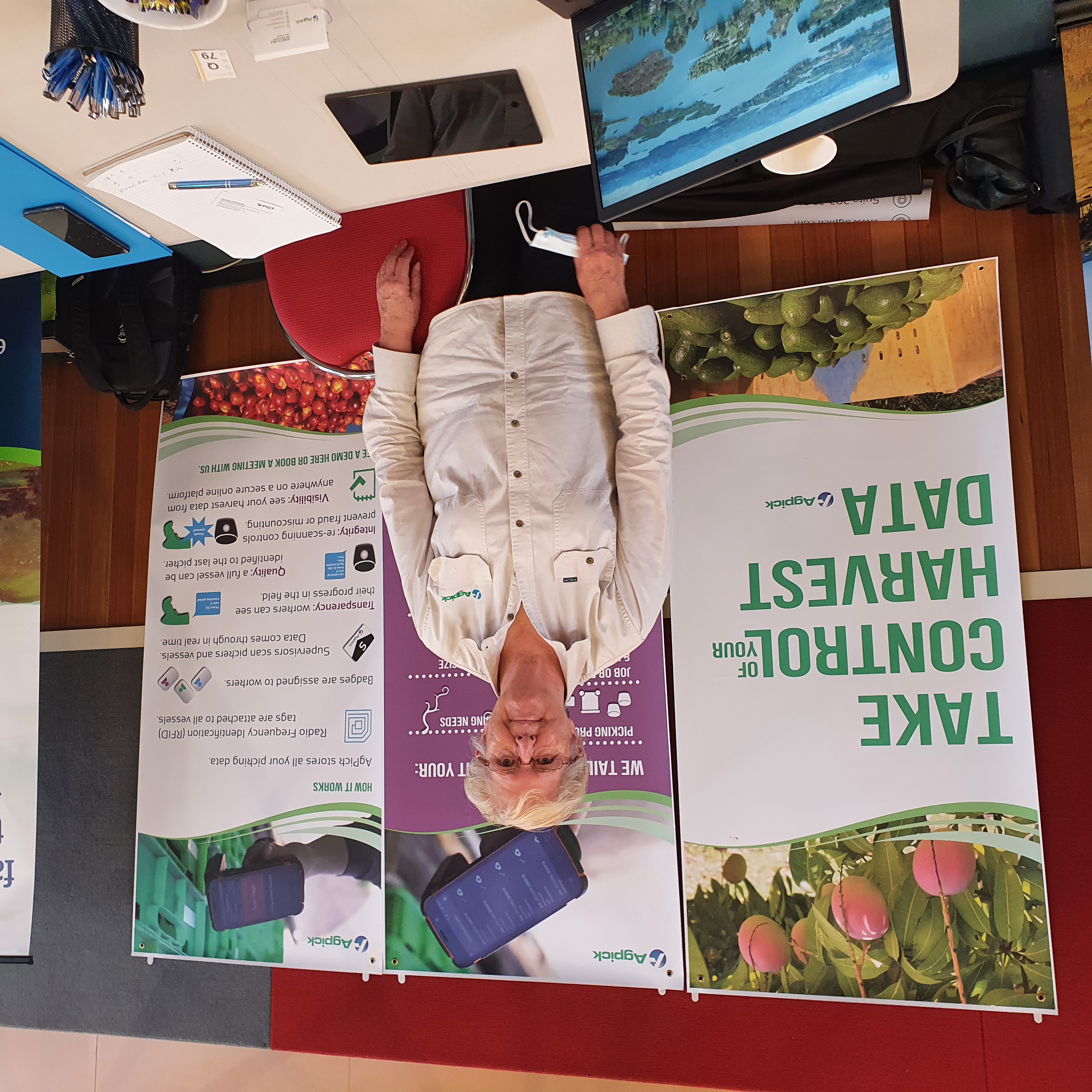 This big event also included a two day student program organised by Tasmanian Agricultural Education Network open to students in years 9 to 12. FGT provided participants with Fruit Pest Identification Guides and hand lenses to encourage their support and interest in our industry.
Fruit Growers Tasmania would like to thank the event hosts Tasmanian Agricultural Productivity Group and Tasmania Farmers and Graziers Association for the opportunity to participate. We are already looking forward to next year and early co-operation on a co-named programme to encourage greater engagement with fruit growers.
For more information contact ido@fruitgrowerstas.org.au