Fruit Grower Safety Awareness Sessions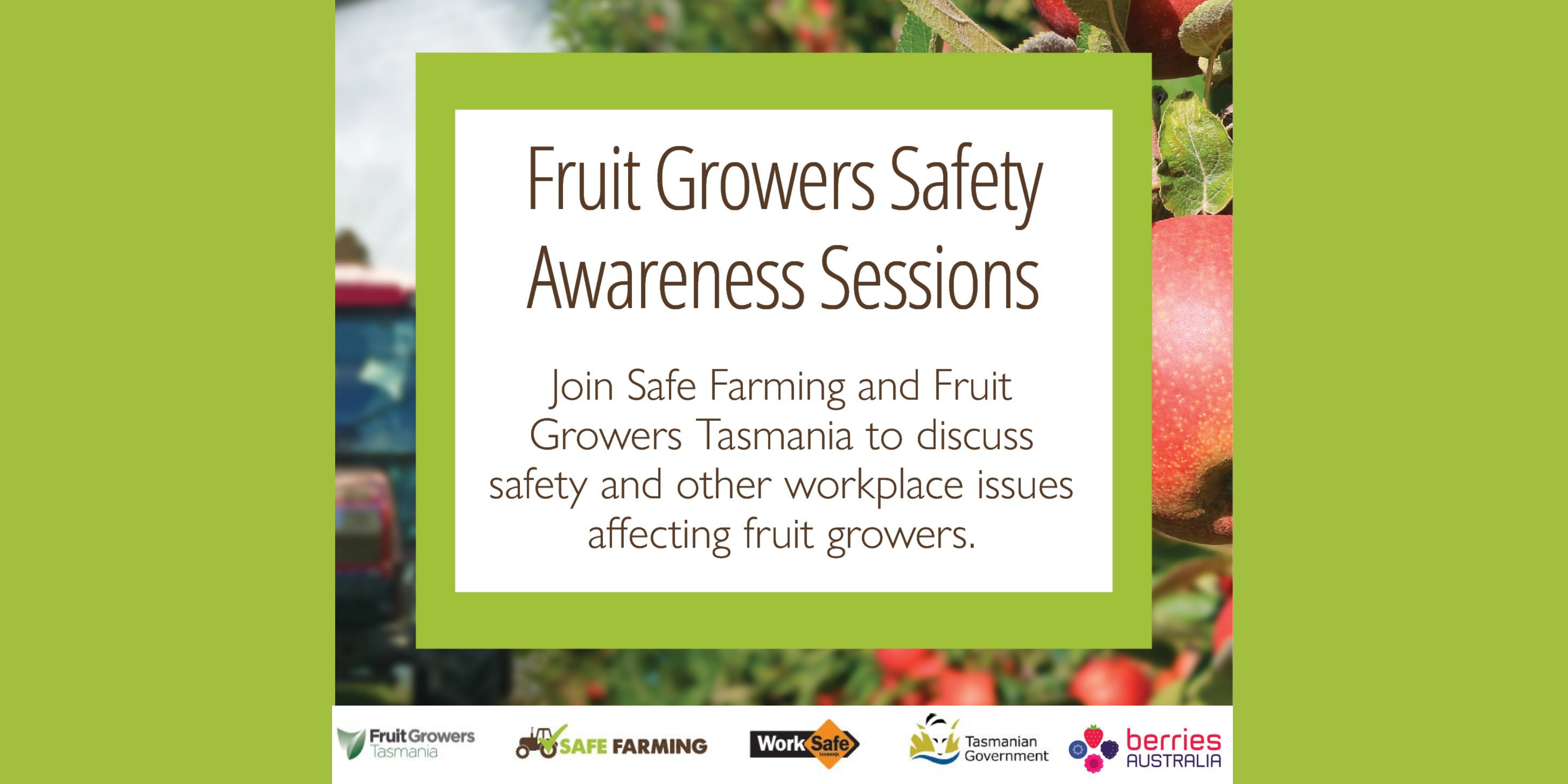 When: Wednesday, 3 August 2022 – Thursday, 1 September 2022
Safe Farming Tasmania and Fruit Growers Tasmania are hosting a statewide series of information sessions to discuss safety and other workplace issues.
Sessions have been developed in consultation with fruit growers, rural sector leaders and industry experts, and will focus on:
minimum safety standards, obligations and expectations
workplace safety and culture
electrical safety, Dial Before you Dig
mental health
attracting and retaining workers
fire reduction and burn offs
workers compensation and industrial relations information
Come along and learn practical ways to:
Improve work health and safety in your orchards and farms

Attract new workers to our industry

Reduce injuries in your business and your insurance costs.

Positively influence your workers attitudes towards safety
Light refreshments will be provided to allow attendees the opportunity to mingle and network before sessions start at 12:30.
Sessions will be held at the following properties:
Derwent Valley


3 August - Wandin Valley Farms
21, Cawthorns Lane, Rosegarland
Register Here
Huon Valley

4 August - R & R Smith
54 Lucaston Road, Grove
Register Here
North West
31 August - Costa Exchange
211 Brooke Street, East Devonport
Register Here
North
1 September - Woodmere Cherries
125 Los Angelos Road, Dilston
Register Here