Workshops - Pacific Australia Labour Mobility (PALM) scheme and Labour Trends & Future Options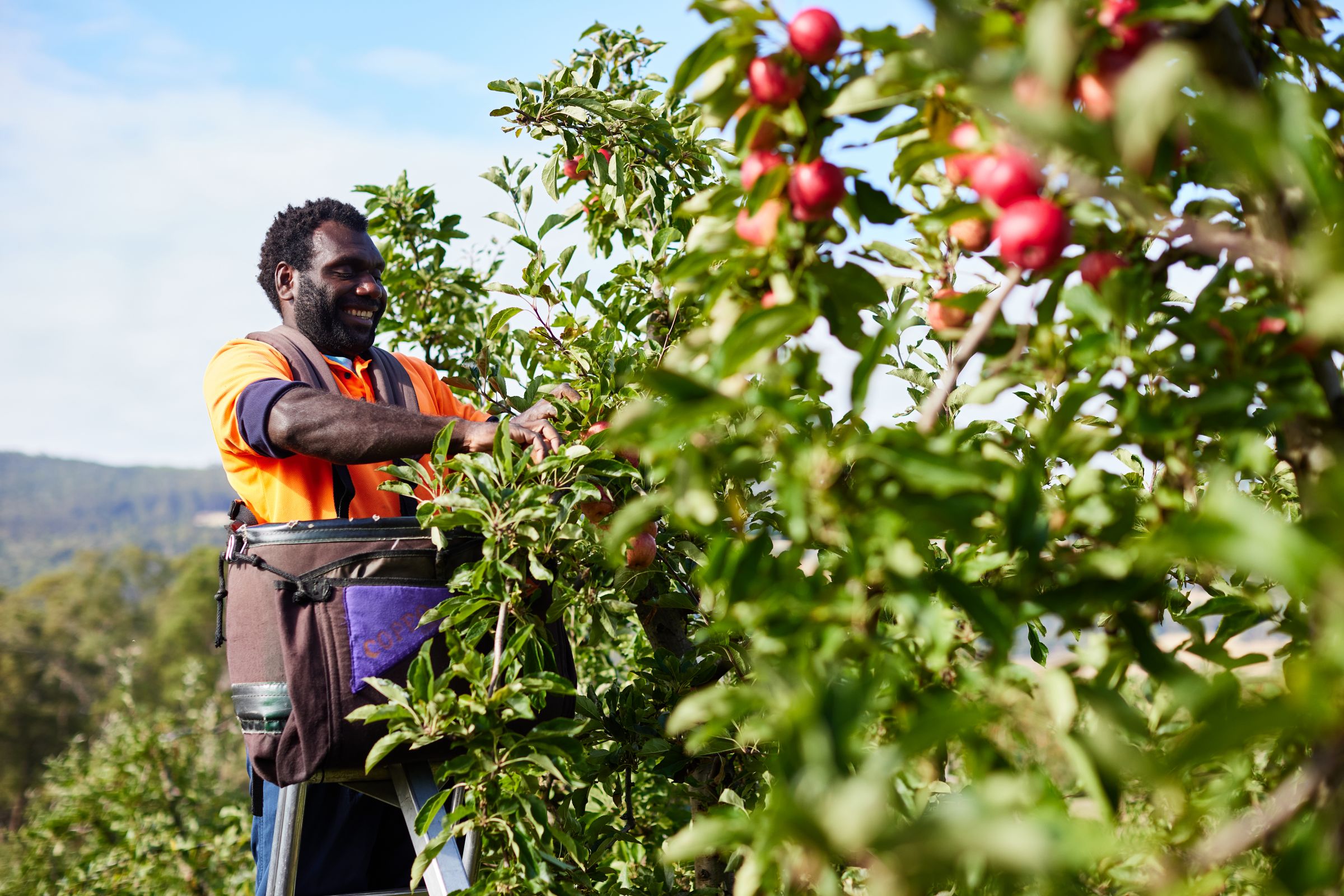 When: Wednesday, 11 May 2022 – Thursday, 12 May 2022
Where: Hobart: 3 pm Wednesday 11th May and Devonport 3 pm Thursday 12th May
Fruit Growers Tasmania in conjunction with Approved Employers of Australia are holding regional workshops to provide Tasmanian fruit growers with an update on the latest labour mobility trends.
Steve Burdette, Executive Officer of Approved Employers of Australia will present options and risk mitigation strategies to consider when planning labour requirements. He will also provide an overview of the new Pacific Australia Labour Mobility (PALM) scheme, including advice on the preparation and lodgment of applications for eligible businesses.

Agenda
Introduction to the AEA & membership
Labour mobility trends and future options
Risk mitigation strategies to consider when planning labour mobility
The new PALM Deed & Guidelines


Phase 1: Key changes; application process; financial checklist; TAS application; signing the new Deed & Guidelines
Phase 2: Recruitment Process: SWP recruitment plan checklist; Welfare & Wellbeing responsibility; Accommodation & Transport requirements and cost spreadsheets

Ag Visa update
Q&A after each topic
Afternoon tea and registration from 3:00 pm with speaker sessions from 3:30 pm.
This is a closed room session for Tasmanian fruit growers. There will be time allocated for questions and discussion.
Come talk to us.
Register now
Venue details:
Hobart: 3 pm Wednesday 11th May - Anglesea Room, 64 Anglesea St, South Hobart TAS 7004
Devonport: 3 pm Thursday 12th May - Aberdeen Room - Paranaple Convention Centre, 137 Rooke Street, Devonport, TAS, 7310