Protected Cropping Australia 2022 Conference
Fruit Growers Tasmania | Wednesday, 13 April 2022, 11.00am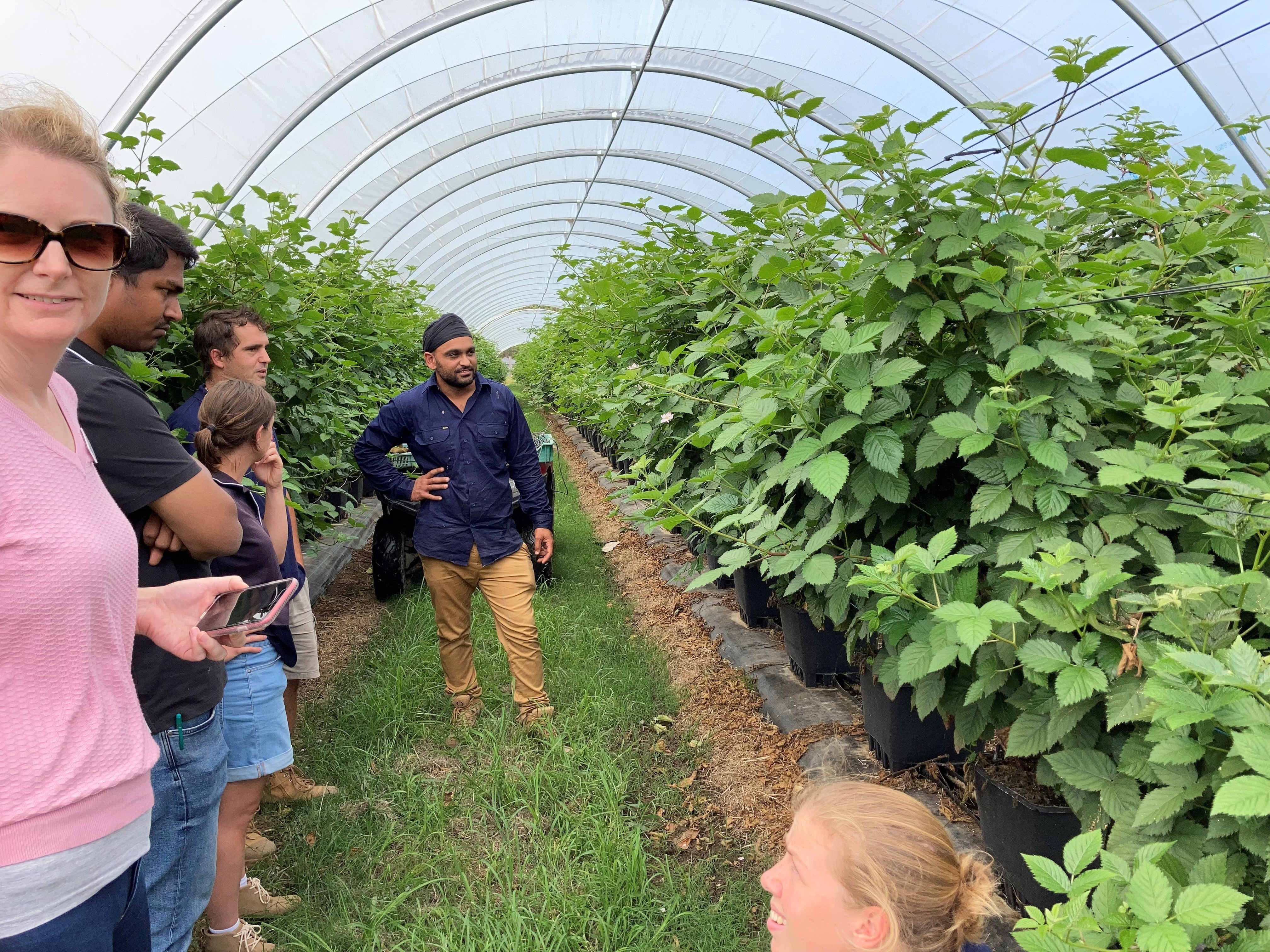 FGT Berry Industry Development Officer Mark Salter took part in the Protected Cropping Australia 2022 Conference between 28-31 March at Coffs Harbour.
Growers and industry members attended the conference. Due to poor weather, COVID and clean-up activities from recent flooding events, Delegate numbers were slightly down.
The technical sessions conducted were on the second and third day of the conference, with field tours planned for the fourth and final day. The technical presentations were divided into fruits, vegetables, and greens, with sessions encompassing a wide range of protected cropping systems, including plastic, glass, and netting.
The first session Mark attended was on pollination, an essential aspect of fruit growing. Speakers presented various topics, including Honeybee activity under high tunnels, mechanical pollination under protected cropping and pollination comparing bird netting versus plastic and its impact on pollination. Other sessions Mark attended included nutrients and irrigation. Domenic Cavallaro gave an excellent presentation on how nutrients influence plant growth and understanding hormone balance. Other presenters spoke on advances in irrigation and new technology. Neena Mitta's presentation on next-generation RNA based biopesticides for sustainable crop protection was a highlight.
Sadly due to the heavy rainfall (up to 350mm) on the first three days of the conference, the field tours were cancelled. Fortunately, NSW Industry Development Officer, Melinda Simpson, stepped in to organise last-minute farm tours for Mark's group to OzGroup's blueberry packing facility in Coffs Harbour, which pack, market, and provides agronomy services for over 130 growers. The packing shed featured the latest blueberry packing technology, including optical sizing and sorting, auto punnet fillers and robotic stacking. The group also visited Costa's Coffs Harbour farm to see blueberry and rubus production in ultra-high tunnels and their high-density raspberry planting system and look at varieties and growing technical trials.
Lastly, they visited a young blueberry and rubus grower who utilises the latest irrigation and fertigation technology. He now is focusing on recycling his nutrient water and has just installed a treatment plant for his recycled nutrient water due to nutrient runoff being a big issue in the Coffs Coast region.
Mark would like to thank Berries Australia for making it possible for him to attend this conference and connect with fellow state berry IDO's in-person and Melinda for organising the informative farm tours.