Cherries finish on top!
Fruit Growers Tasmania | Wednesday, 16 February 2022, 12.00pm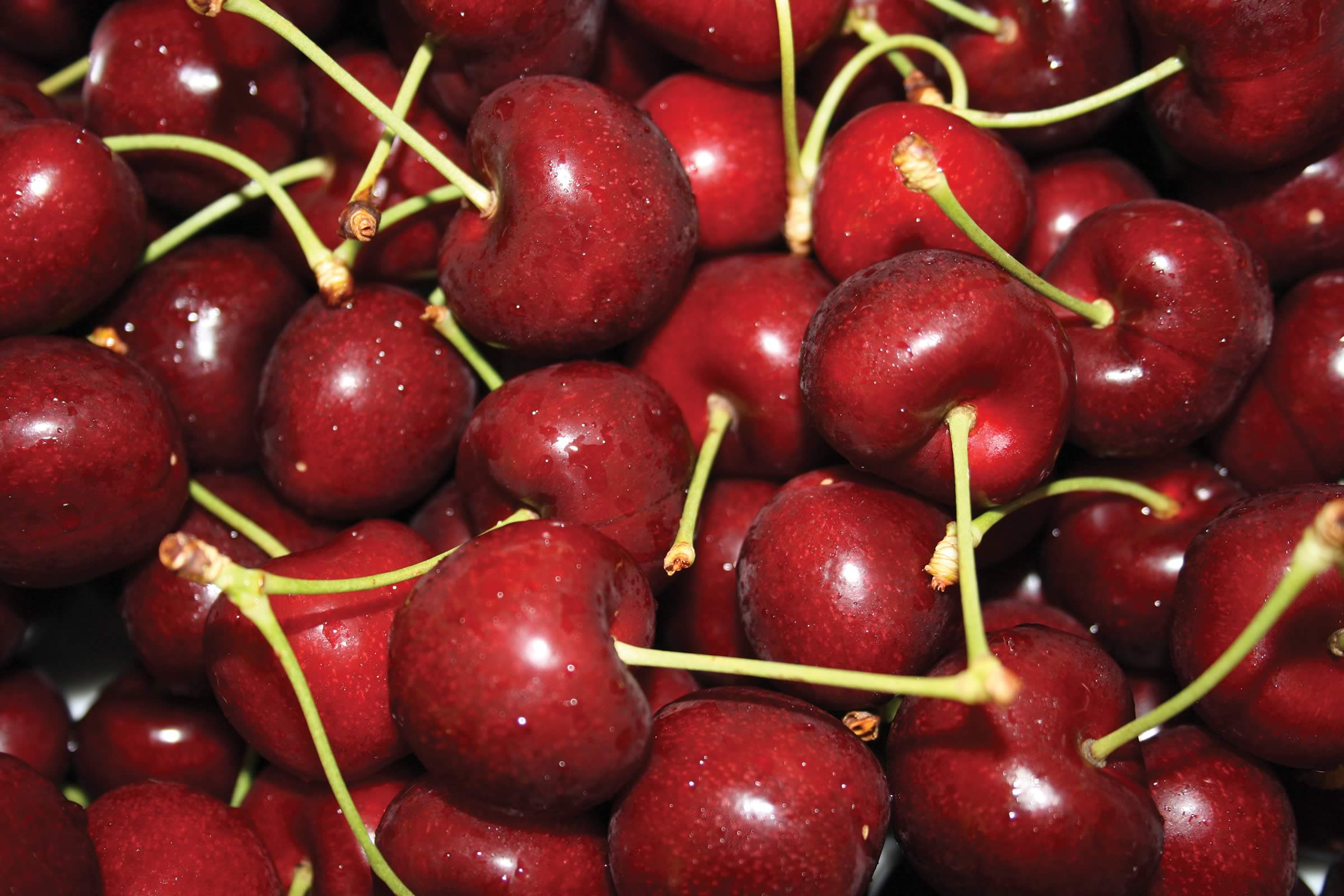 The last of Tasmania's cherries are currently being picked and sent to market.
Peter Cornish, CEO of Fruit Growers Tasmania said "The cherry season is one of the highlights of the year for Tasmania's fruit industry. Some 4,000 people participate in the cherry harvest, with around $70 million worth of cherries picked, graded and packed in seven weeks.
"While the cherry harvest is short, it takes a full 52 weeks of effort, preparation and investment by Tasmanian cherry growers to make it possible. Over the last year three new cherry graders were installed by growers, with a fourth well advanced for next year's season. This $5 million investment demonstrates the continued commitment of growers to maintaining the highest level of quality in the fruit they sell to consumers."
Many growers have also built nets and rain covers over their orchards to protect the fruit and allow our cherries to be picked at their very best.
Mr Cornish added, "It takes patience and resilience to be a cherry grower! More cherry trees continue to be planted and this season we have seen fruit harvested for the first time from trees planted three years ago.
"Customers from Asia, Europe, the Middle East and North America value the distinctive and consistent quality of TASMANIAN GROWN cherries. Last season we exported more than 175 million cherries around the world, and despite challenges including COVID-19 and air freight capacity restrictions, we are on track to achieve a similar outcome this year.
"Here in Tasmania we often take for granted the unique nature of our home, but our isolated island grows some of the very best and purest produce in the world.
"Our isolation is our gift – on the edge of the world, pure cool rain washes in from the southern oceans, the air is fresh and clear, and the produce is grown in protected valleys carved from native forests. Our isolation lets our plants flourish naturally, protected from many pests and diseases. Our cool seasonal conditions allow the fruit to mature slowly, with a greater intensity of flavour, size and colour."
From the first apples trees planted in Australia by William Bligh on Bruny Island in 1788, generations of growers have worked with nature, understanding what thrives, and taking the time to grow produce with care. While cherry growing in comparison to apple production is relatively new, there has still been more than 25 years of work that has made the industry what it is today.
"In the end, it is the quality of the produce and the eating experience that matters most. Like our island home, Tasmanian cherries are distinctive and unique. The pure natural intensity of our cherries, firm, large and full of flavour, make them anticipated, appreciated and enjoyed", Mr Cornish said.
"So enjoy the last Tasmanian cherries of our season. You won't get them again for another year!"